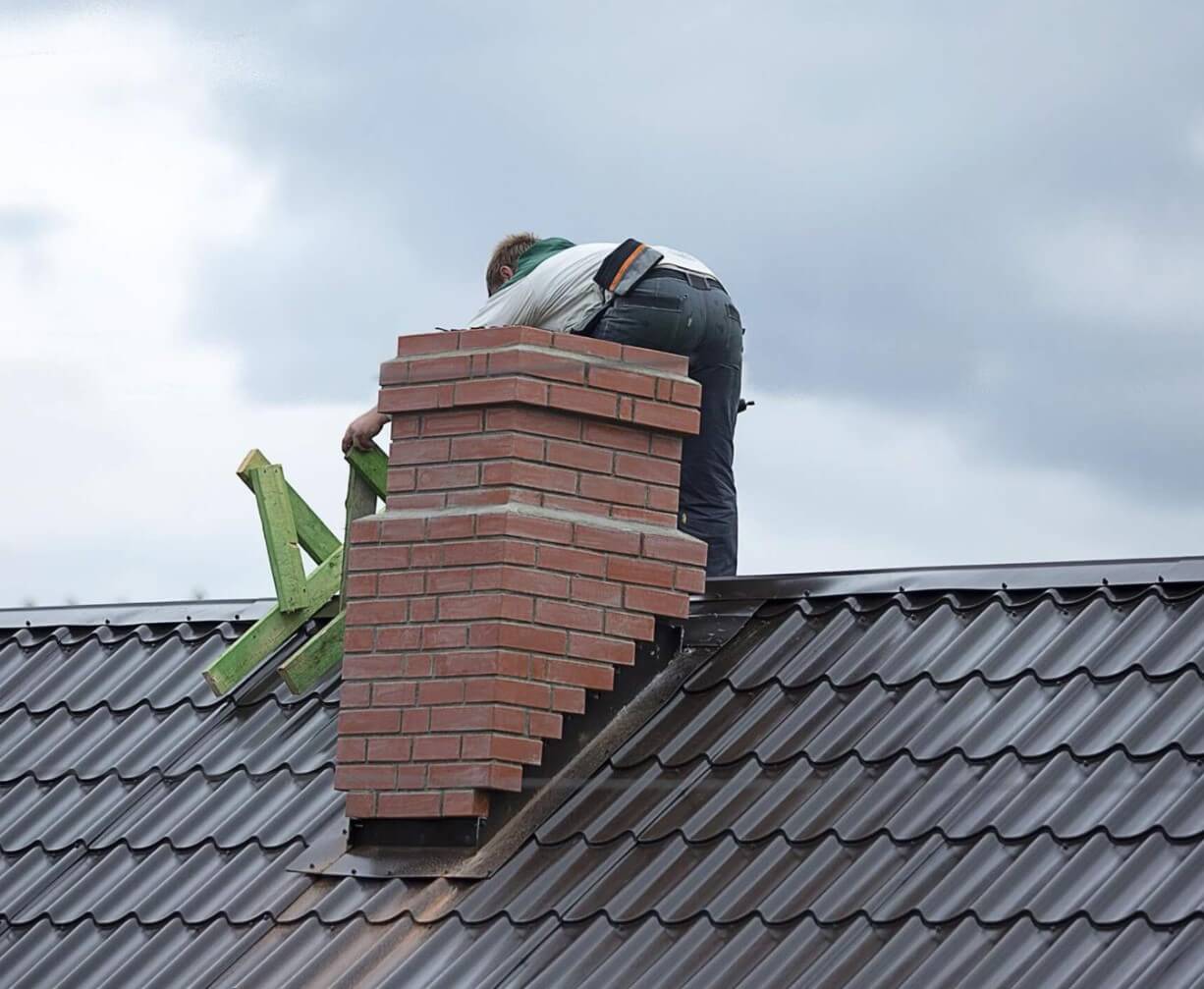 Chimney Removal / Repointing
In the UK, many homeowners neglect their chimneys due to the fact they don't use them as much as in times gone by. That said, to ensure your chimney functions as it should and is safe, it is essential your chimney is regularly cleaned.
In addition, it is also important that your chimney is repointed if you're experiencing higher levels of moisture than it should be, or completely rebuilt to ensure it'll be safe and functional for many years to come.
Of course, another option is to completely remove your chimney, cutting out the need to maintain it into the future. As experienced roofers, if you need some advice about what to do with your property, do not hesitate to get in touch; we'll be happy to help.
Our chimney services throughout South Suffolk and Essex include:
Chimney repairs and renovations 
Chimney stack repairs or replacement
Chimney repointing
Chimney stack rebuilds
Complete removal of your chimney
General maintenance of your chimney and roof
Why repoint your chimney?
It'll save you money in the long run as it'll reduce the need for chimney repairs
A newly repointed chimney will look good and potentially add value to your property
Chimney repointing can help to maintain the structure of your chimney
It can prevent further damage and moisture from entering between the bricks
You'll have more room inside your home to enjoy
Your chimney stack is badly damaged
Introduction of gas central heating so no longer required
A leaking roof
Got a question? Do not hesitate to get in touch today and speak to a member of our team.