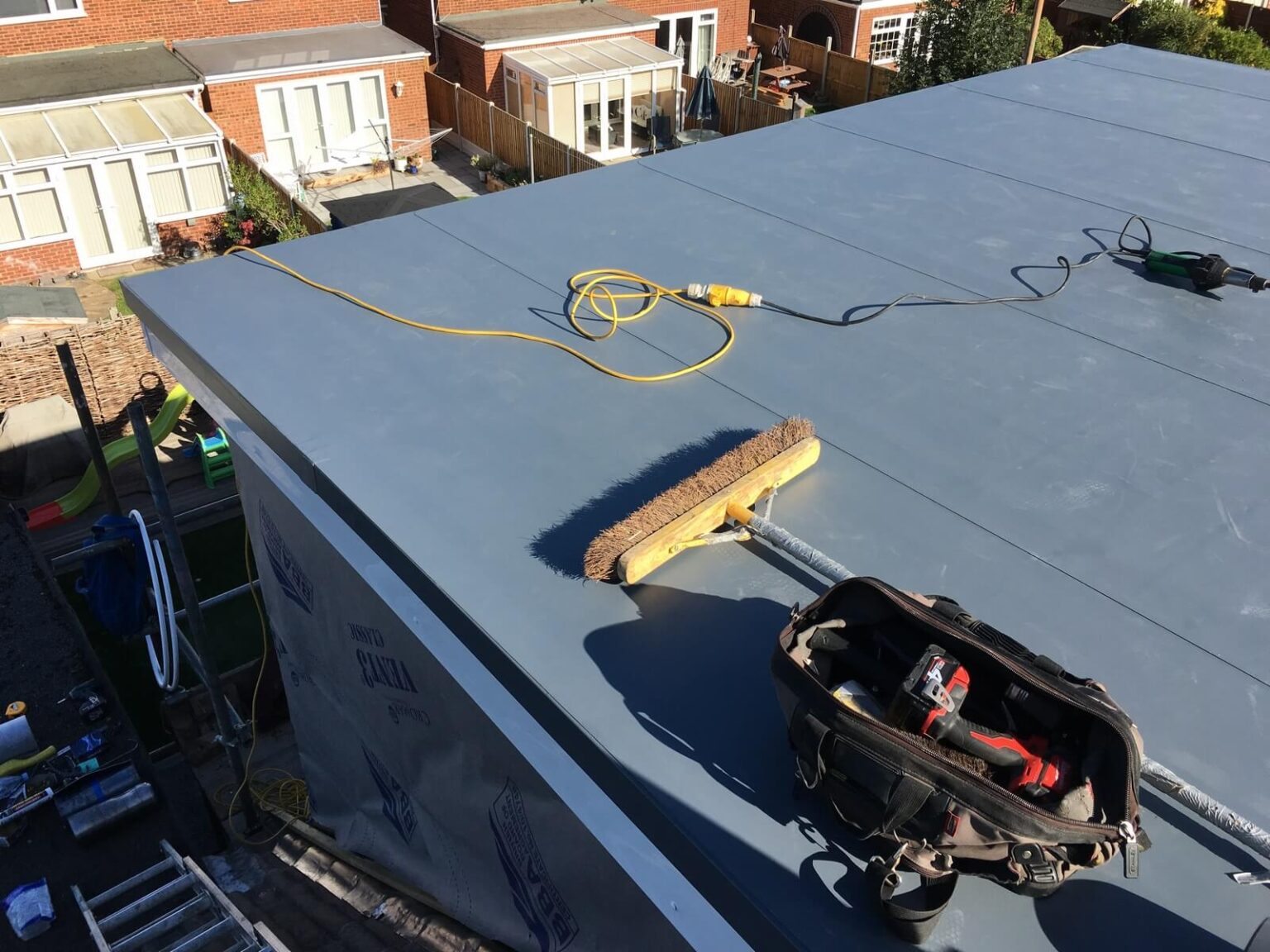 Offering a wide range of flat roofing services throughout South Suffolk and Essex, Hanson Roofing are your local flat roofing specialist. Our services include felt roofing, asphalt roofing, rubber membrane roofing otherwise known as single ply, as well as fibreglass roofing.
With many options available to you, the choice really is yours when it comes to getting a great looking and durable flat roof for your home or business. This means that whatever your flat roofing needs our experienced team of roofers can help.
Of course, if you are unsure as to what flat roofing solution would be best for you do not hesitate to get in touch where a member of our helpful team will be able to help answer any questions you may have.
Whether you want a new roof on your home or business property, a new flat roof on your porch, garage or extension, we offer an array of modern roofing solutions. Want to know more? Explore our range of roofing services by selecting them from the dropdown.
It is a cost-effective roofing choice compared to other roofing options available
Due to the flat surface, accessing a flat roof is a simple and straightforward process
A flat roof is easy to maintain; the tar and gravel surface will last for a very long time.
Flat Roofing specialists in South Suffolk and Essex
Using only the highest quality materials with each of our projects, we offer complete peace of mind at all times. Opting only for hard wearing, weather resistant and durable materials, the team here at Hanson Roofing guarantees to keep the water out of your property.
As with all of our roofing services, Hanson Roofing also offers a comprehensive roofing repair service throughout Essex and South Suffolk. Get in touch for more information and a free, no obligation quote.